Ohio Republicans quietly enacted a measure earlier this month that imposes sweeping new restrictions on voting access in the state, including more stringent voter ID requirements, cutting the early voting period and giving voters less time to return their mail-in ballots.
The new law puts Ohio among a handful of states with the strictest voter ID rules in the country. The state had already required voters to show identification at the polls, but allowed an exception for voters who couldn't produce one, allowing them to present a bank statement, paystub or other document to prove their identity. The new law gets rid of that exception and only allows someone to vote if they provide certain forms of photo ID.
Those new restrictions will make it harder for people who tend to lack identification – elderly people, the disabled and the poor – to vote, voting rights advocates said.
"Black and brown communities have higher numbers of those communities who don't have ID," said Camille Wimbish, the election administration director at Ohio Voice, a civic engagement advocacy group. "This is gonna impact Black and brown voters, students, rural voters, military voters, seniors. I mean there's really everyone who's gonna be impacted by these substantial changes."
It's not clear how many voters in Ohio don't have ID. One analysis from the state legislature estimated it could be hundreds of thousands of people, according to a state legislative analysis. More than 3 million Ohioans have their driver's license suspended each year because of outstanding debt, according to an analysis from the Legal Aid Society of Cleveland.
About 98% of those who vote in the state use a photo ID, said Rob Nichols, a spokesperson for Frank LaRose, the state's top election official. More than 8 million people are registered to vote in the state.
State officials have pledged to provide free identification to anyone who lacks one. But even those who use that process would face a cost in time and getting the required documents, voting groups say.
"Free is a questionable term," Wimbish said. "The time it takes to take off work to go to the [motor vehicle office], get in line for one, who qualifies for one. Then of course like what if you don't have the underlying documents that you need."
The new measure also gets rid of early voting on the final Monday before an election – typically a busy day. It extends polling hours on other days instead. It also takes aim at mail-in voting, which surged in popularity during the pandemic. Now, counties will only be able to offer a single ballot drop box, which must be available in front of boards of elections.
The new law also tightens the window during which voters must request and return mail-in ballots. Voters must now request a mail-in ballot seven days before election day instead of three. A ballot postmarked by election day must now arrive no later than four days after election day to be counted, a drop from the 10 days that were allowed.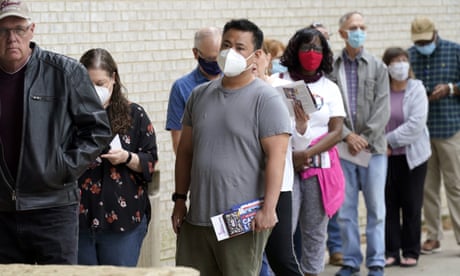 Republican leaders in the state, which has long been seen as having well-run elections, have struggled to explain why the new restrictions are needed, only noting that voter ID is a popular measure. "Elections integrity is a significant concern to Americans on both sides of the aisle across the country," Ohio's Governor Mike DeWine, a Republican, said when he signed the measure into law.
Ohio's secretary of state, Frank LaRose, another Republican, also championed the measure. "Ohioans are clearly supportive of strict photo ID for voting and we have found a commonsense way to make it happen that ensures voters are not disenfranchised," he said.
Yet, LaRose himself noted last year that voter fraud is "exceedingly rare" in his state. Since he took office in 2019, he has referred 650 potential cases of voter fraud for prosecution. That represents a rounding error on the tens of millions of people who have voted in the same period (in the state, 6 million people voted in the 2020 general election alone).
"We do not have a problem with voter impersonation. Which is the only thing a highly strict voter ID will fix," said Jen Miller, the president of the Ohio chapter of the League of Women Voters.
In tightening its voting laws, Ohio, a politically competitive state that has become more solidly Republican, joins a number of states that have moved to restrict voting access in recent years. Republican leaders in those states, which include Georgia, Florida and Texas, have similarly cited the need to improve voter confidence as justification for the measures. The new laws came after the 2020 election, which saw record turnout, including surging numbers from Black, Hispanic and other minority voters.
"The idea that they pass these laws or they champion these laws when there was no evidence of why these changes were needed. And no input really from the public. Or opportunity to be heard on these issues. It's alarming," Wimbish said.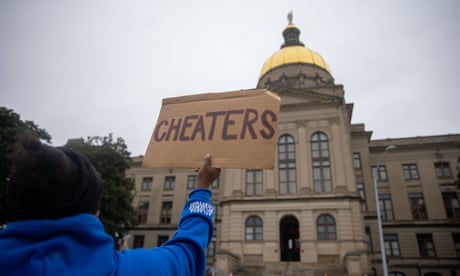 The new law also prohibits anyone to vote from their car or outside the polling location – a practice called curbside voting – unless they are "physically unable" to enter the building. That language is confusing for people with disabilities, said Kevin Truitt, the legal advocacy director of Disability Rights Ohio. There are voters who may have a disability that could make it extremely difficult to vote in a polling place even if they were technically able to physically enter it.
"There may be other reasons beyond just a physical inability to enter the polling place why someone may need to vote by curbside voting," he said. "There's going to be a need beyond just physical inability to enter the polling place. A person could be blind, and they're physically able to enter the polling place."
Voting advocates also raised alarm over the way the legislation was passed. As state lawmakers convened for a lame-duck session in December of last year, they abruptly inserted all of the new restrictions into an uncontroversial bill. The last-minute changes gave voting experts little opportunity to weigh in on them.
"I think it goes without saying that we were really disappointed with our legislature that they continue to put through bills that we haven't seen and haven't really gotten a chance to vet. And speak on," said Kayla Griffin, the director of the Ohio chapter of All Voting is Local, a voting advocacy group.
A coalition of activist groups is already suing the state over several of the provisions of the law in federal court. They wrote in their complaint that the Republican lawmakers who backed the measure were responsible for weakening faith in elections.
"There is no justification for the burdens that the [law] impose on Ohioans," lawyers wrote. "It will be to diminish confidence in an electoral system that those in office have co-opted to entrench their positions of power at the expense of voters' rights."
(from The Guardian, Jan 18, 2023, by Sam Levine)